I married the sweetest man, whom I met at UCSB.  We lived a few doors down from each other in the dorms, and were both physics majors.  He was kind, helpful and generous with me.  Our relationship lasted 5 years, our marriage 3 (1993 – 1996).  We loved each other, but thought we would be better off apart.
We had been living together for a few years and already felt married, so we drove over to Las Vegas and upon seeing that there was a "drive thru" wedding chapel, we knew we had to do it that way!  It was an inside joke as we often went to "drive thru" fast food joints together after a long day of school or work.
Here are some photos of us: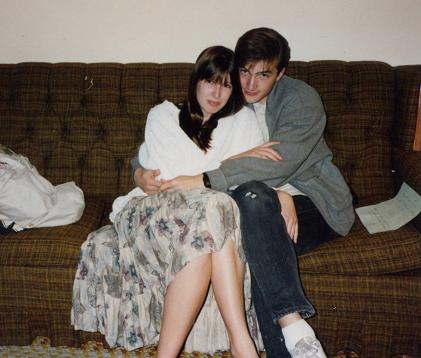 Visiting at my sister's house.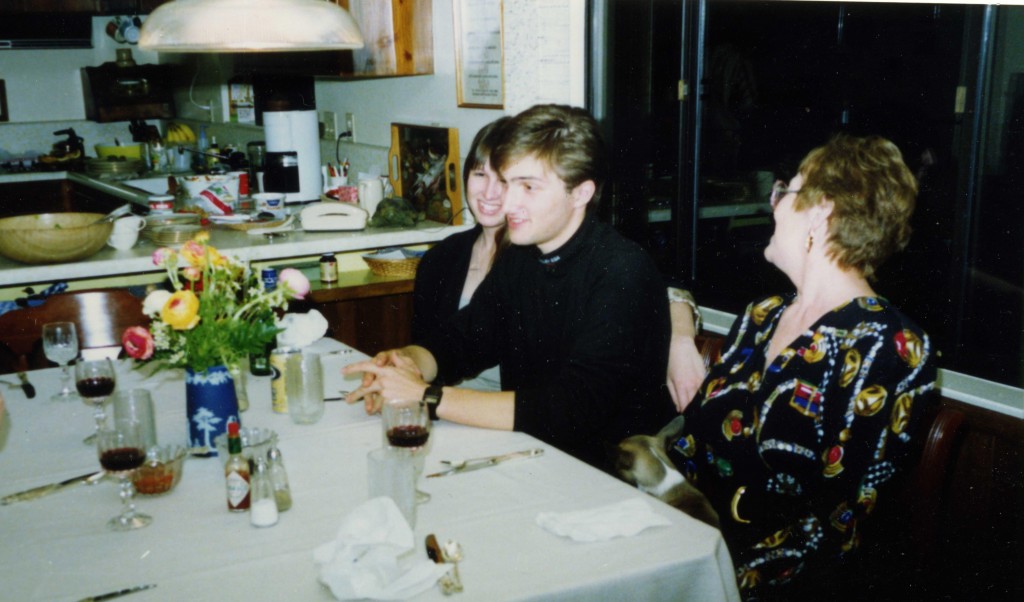 Dinner at a friend's house.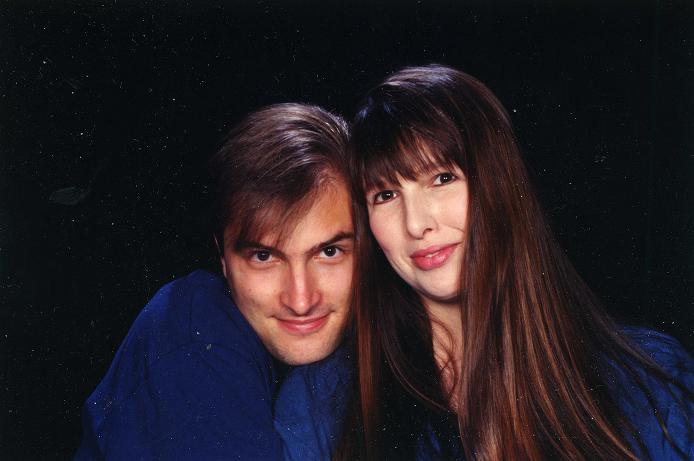 In a photobooth in Santa Barbara.
Note:  This man is now happily married to his "the one," and he has a teenaged son and a very demanding executive-level job.  He does not wish to be contacted, and should anybody do so he will merely block you.  Please respect my ex-husband who was absolutely 100% kind to me during our 5 years together.  He does not wish to be harassed.  It is not his fault I married Jeff Rense.
Copyright  2012 by Melinda Jane Kellogg;  All Rights Reserved